Today is International Day of the World's Indigenous Peoples. Canada Day passed last month with flags at half mast, a moment not of celebration, but of a nation acknowledging a horrific, concealed past of colonization and cruelty inflicted on Canada's Indigenous children – our lost babies, and their families. National grieving (and outrage) is just the start.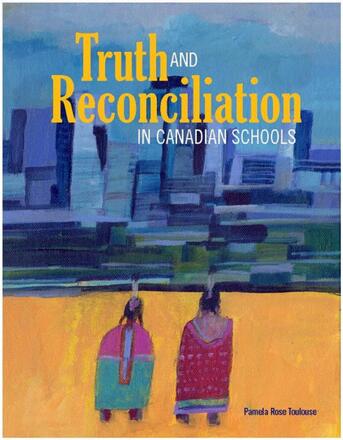 We are now in time of questioning and reckoning. How do we move forward? How to stop "truth and reconciliation" from being just buzz words? What comes next?
"The news of the unmarked graves of children of residential schools (across our provinces) did not surprise any Indigenous people.  We all knew because we listened to the stories of residential schools survivors and we believed them. Sadly, many in Canada did not. Now there is proof and there will be more proof."
As Indigenous people, we need Canadians to witness and participate in the work of deconstructing the myth of "dead history" and engage with truth and reconciliation as a living history.
"All Canadians must listen to the truth-telling of residential school survivors and accept that the trauma of residential schools is ongoing and continues to impact Indigenous communities."
Truth-telling requires non-Indigenous people to accept the truths being told with respect, to apologize and accept responsibility.
Today, more than ever, we ask all Canadians to listen deeply and to educate yourselves. A starting point, in honor of International Day of the World's Indigenous Peoples, is to read up on our living history, especially by Indigenous authors sharing their stories. Truth telling requires truth listening. Listening, then taking action for a better future for Canada.
Here is an Indigenous Reading List of 31 books to get started, recommended by Dr. Pamela Rose Toulouse, author of Truth and Reconciliation in Canadian Schools. These titles are a guide for readers seeking more knowledge about reconciliation and Indigenous cultures, they are "good, critical and heartfelt", as Toulouse says. The works consider the broader context, the Truth and Reconciliation Commission, stories and memoirs, and local viewpoints.
Quotes from this post were taken from "Truth and Reconciliation a Living History," by Rev. Dr. Carmen Lansdowne (Heiltsuk First Nation), Executive Director of First United Community Ministry Society. Dr. Cheryl Bear (Nadleh Whut'en First Nation), Director of Community Ministry at First United. Lauren Sanders (Prairie Band Potawatomi and Kickapoo Nation of Kansas), Indigenous Spiritual Care chaplain of First United.