Communities of Faith gather to say goodbye as we move First Forward
On May 20, nearly 40 members of our Communities of Faith gathered at 320 East Hastings to help us
decommission the building with a thoughtful remembrance of the work that took place within the walls about to be dismantled. Led by the Rev. Bob Burrows, the assemblage included former FIRST ministers, board members, volunteers, and congregants.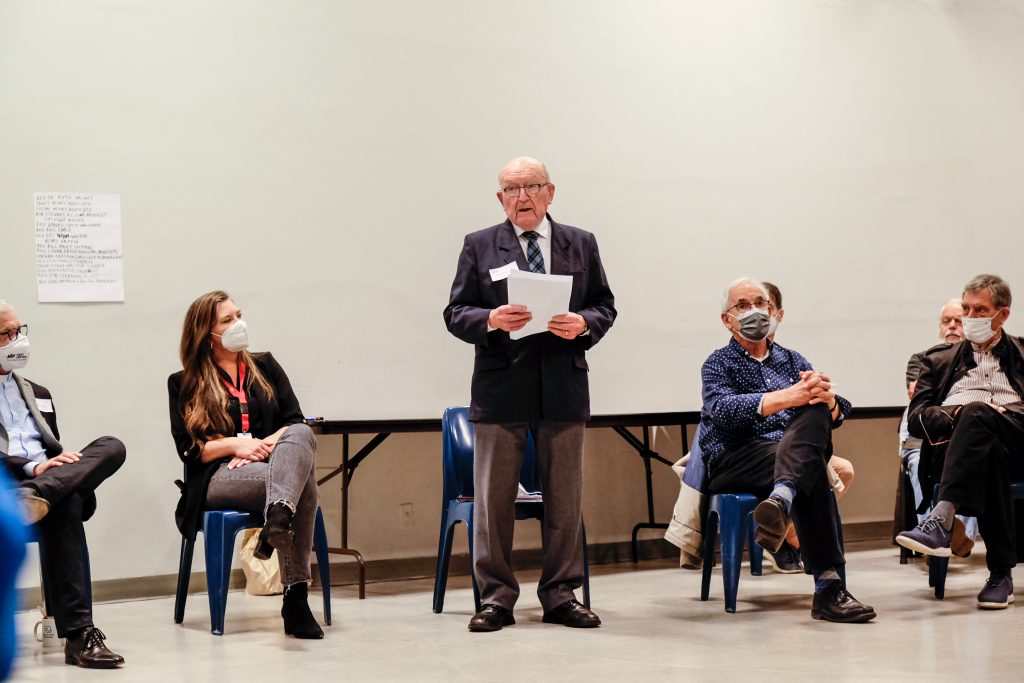 Bob opened the floor by speaking to FIRST's long history of engagement with social service in the Downtown Eastside, and our evolution as an organization. First Forward Cabinet Co-chair Rev. Cari Copeman-Haynes then shared reflections on her time at FIRST as an intern and some thoughts on the value of our work, the immeasurable importance of reconciliation, and our shared responsibility to stand tall as "trees of integrity."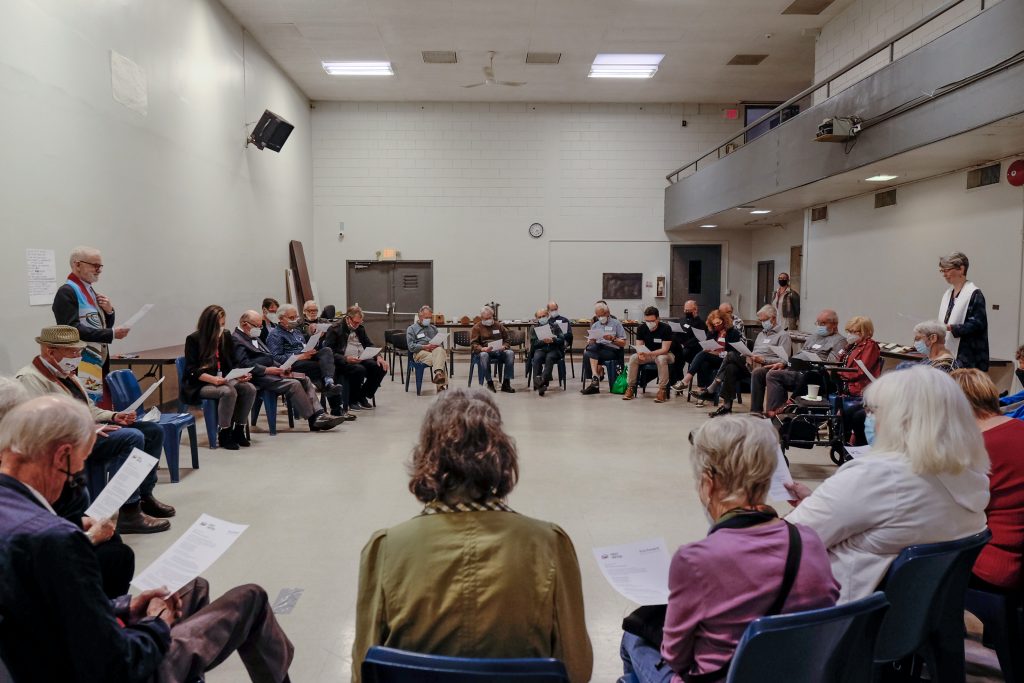 Attendees were invited to share their own memories of their time with FIRST. In closing, Cari joined Pacific
Mountain Regional Council President Rev. Blair Odney to lead the assemblage through a liturgy, sharing final remembrances and thanks.
We are humbled by the depth of knowledge and memories shared, the warmth of generosity and commitment shown to our community, and the tremendous support that our Communities of Faith have
for our work and redevelopment.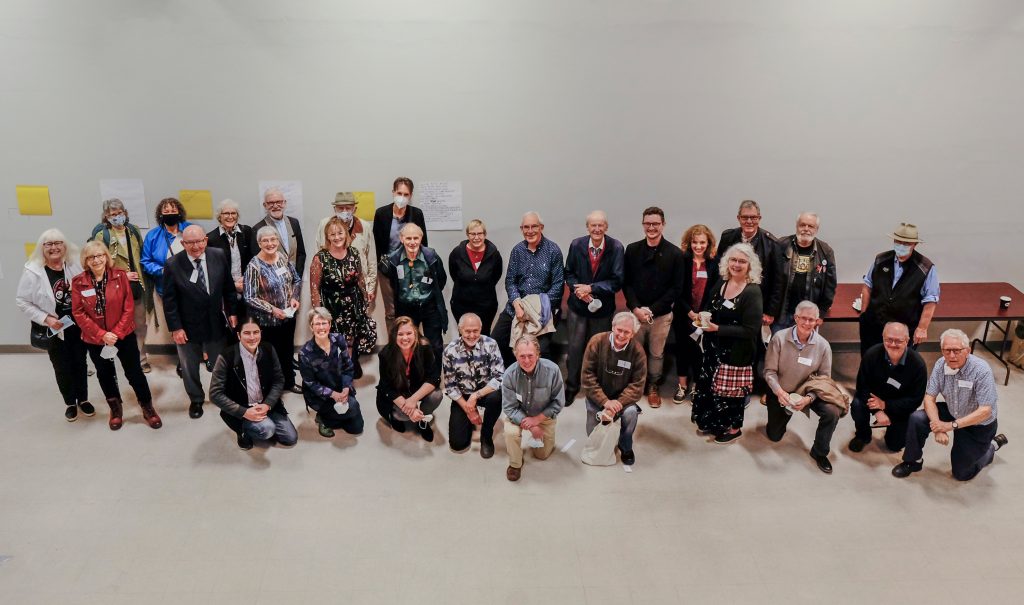 As we approached the start of demolition work at 320 East Hastings, we invited Communities of Faith in the Lower Mainland to join us in raising $750,000 towards our First Forward Building Connections Campaign. With a target date of June 30, ten congregations joined the team fundraising effort.
To date, they have raised over $450,000. For any Communities of Faith that would still like to participate—
no problem! Third-party fundraisers can continue past June 30. Visit our First Forward Communities of Faith fundraising page to set up a team.