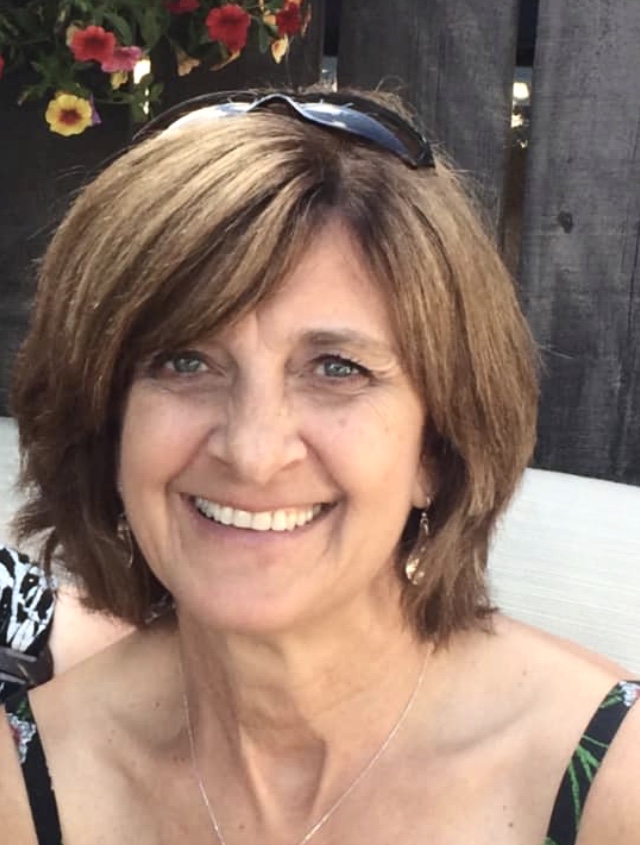 National Volunteer Week runs from April 18-24, 2021 and we're honoured to recognize the community of individuals who have given the gift of time to help First United over the years. Their skills and generosity help us carry out our mission of serving the Downtown Eastside.
A long-standing volunteer we're proud to highlight is Valerie Purcell. Valerie has been volunteering for nine years, and if you've ever made a donation to First United you've likely received a call from Valerie thanking you for your support!
Valerie is an invaluable member of the team whose contributions have made a measurable difference. Read on for our brief interview with Valerie about how she got started volunteering with us and why she continues nearly a decade later:
How long have you been volunteering with First United?
Since 2012. My original shift was for 2 hours once a week but because I drove in from White Rock it made more sense to do a longer shift of 4 hours. My effort is minor to the effort that the staff makes.
What inspired you to start volunteering?
I volunteered with the local food bank when I lived in Pennsylvania, which I enjoyed, so when we moved back home [to BC] I decided to continue with volunteering. My girls were older, and I felt I had the time to spare. I happened to skim through Craigslist and came across Natalie's [former Development Manager] request for volunteering.
What type of volunteer work have you done with first?
I have worked mainly with Development team doing thank you calls, filing, mailings or anything staff needed a hand with.
I have also worked at the Community Help Desk on the days they needed help, as a greeter for their Open Houses, collected and delivered donated items from donors and churches in my area, and also with First United's Golf Tournament.
What impact do you see First United having?
First United offers services that aren't available out on the street. So many generous people bring in clothing and food to pass out but First United offers showers, beds, legal advice, help with taxes, bins to safely store possessions*, mailing addresses, housing, and more. These are offered to anyone that needs it, no questions asked. First United gives people help to re-establish themselves.
What do you like about volunteering at First United?
The staff! They have all been appreciative of my contribution and have been really good to work with. If I can take some of the load off Mhairi [Development Operations Manager] then she can focus critical things.
What's kept you volunteering for as long as you have?
I have learned every person has their own story and for me not to be judgemental. It reminds me that people deserve to have their dignity respected. I see this in the behaviour of the staff at First United.

"Valerie has been a rock for our team and First United for so long. As the organization has grown and developed, as the neighbourhood's needs have shifted, Valerie has been there to help every step of the way. We're so grateful for her heartfelt support" – Mhairi Murray, Development Operations Manager
Our in-person volunteer opportunities are currently on hold because of the ongoing COVID-19 pandemic but we're looking forward to welcoming volunteers again when it's safe to do so. If you want to be kept up to date about volunteer opportunities via email please sign up here!
*We unfortunately discontinued the storage program in 2019 but are proud to have been able to offer this important service to the community for as long as we did