We are grateful to all our Community Partners for helping us fulfill our mission and sharing our values. Today, we are beginning a series highlighting some of our sponsors of the 14th Annual First United Golf Tournament fundraiser and our first spotlight is Chandos.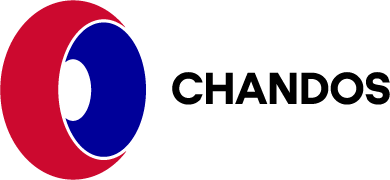 Chandos Construction is one of North America's most collaborative and innovative commercial builders and is 100 percent employee-owned. They build places for people to live, work, learn, and play, with over 500 staff across offices in Calgary, Edmonton, Kelowna, Ottawa, Red Deer, Toronto, and Vancouver. They are also the Canadian leader in Integrated Project Delivery, Lean Construction, Virtual Design and Construction and Sustainability.
Their values—inclusion, collaboration, ingenuity, and innovation—speak to their desire to create a space where all people belong, listen, and learn from one another to positively impact the industry and communities.
Chandos collaborates with clients and the communities where they build and 80% of their work is delivered using collaborative methods. They practice social procurement, whether it's construction materials or coffee for their sites, with businesses that are good for people and the planet.

They participate in community benefits agreements and sustainability practices to strengthen local communities and create opportunities for marginalized people. To put this into practice, they've pledged at least 5% of their spending by 2025 to social impact organizations, including certified social enterprises, fellow B Corp Certified companies, Indigenous businesses and other diverse-owned businesses. For their BC Housing project at 1st and Clark, the team committed to ensuring social procurement for at least 10% of the total project value.
Chandos is currently working with Embers, a local social enterprise that helps people facing barriers to find meaningful employment. They spent over $1.1M with Embers, to assist more than 300 people in finding job placements within their organization. They purchase catering, water, and office supplies from social enterprises and B Corp Certified companies like Have Catering and Earth Group. They also seek opportunities to work with charities like United Way. When communities benefit, we all win.
Thank you, Chandos, for your ongoing commitment to community building and your sponsorship of the First United Golf Tournament!