September 30 is Canada's first National Day for Truth and Reconciliation – a day we honour the lost children, the 150,000+ children who attended residential schools and those who have died since.
September 30 is a now federal statutory holiday and the leadership at FIRST decided to recognize it as well, to enable staff to have time to reflect, learn and deepen their own understanding.
Although the stories of unmarked graves are no longer making headlines, we recognize there are now confirmations of well over 6,000 graves across the country – surely with many more thousands to come.
Wear Orange
On Orange Shirt Day, which also takes place today, we remember those children who were taken from their families and recognize the impact it's still having today.
Orange Shirt Day is based on the experience of Phyllis Webstad, a Northern Secwpemc (Shuswap) from the Stswecem'c Xgat'tem First Nation, who arrived on her first day of residential school dressed in a new orange shirt.
Her orange shirt was taken away from her and has become a symbol of how freedom, culture and self-esteem were systemically taken away from our Indigenous children and their families over generations.
On September 29, we held a community engagement event and handed out free orange shirts to community members – designed by one of our staff, Joseph Robertson (Haisla First Nation) – so that anyone in our community who wanted to wear an orange shirt today had access to one.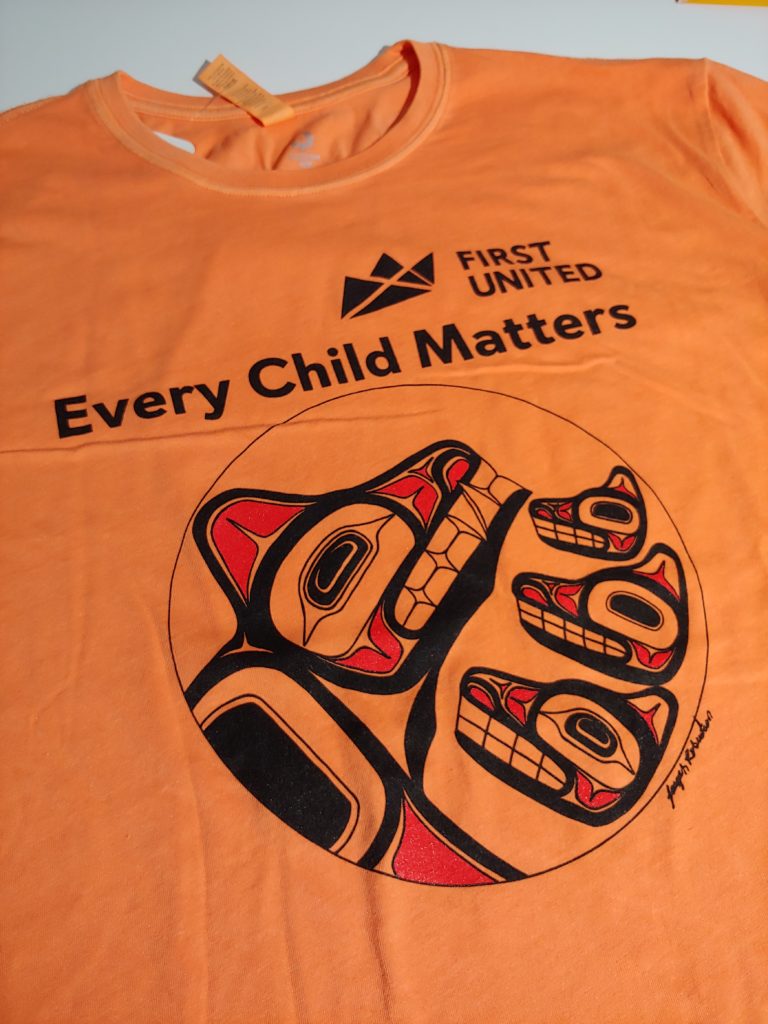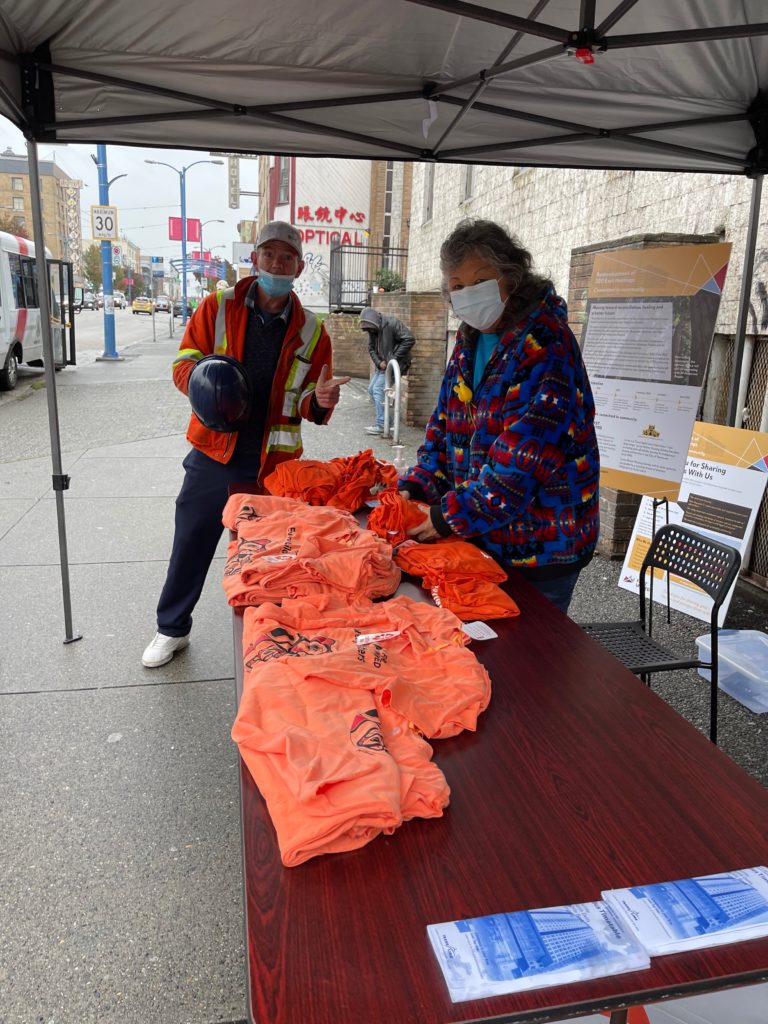 Our truth and reconciliation priorities
So where do we go from here? We see today as a rallying cry to focus on changing priorities and encouraging our leaders to take action.
FIRST is working toward reconciliation in action, and an important part of that is acknowledging the histories of colonization, systemic racism and the impacts of residential schools, the 60's Scoop, and the disproportionate number of Indigenous children in non-Indigenous foster care.
We advocate for the enactment of all 94 of the TRC Calls to Action and the 423 recommendations of the Royal Commission on Aboriginal Peoples, and the implementation of 231 'imperative changes' called for by the National Inquiry on Murdered and Missing Indigenous Women and Girls.
We have signed on to an open letter to the BC Government with other members of the MMIWG2S+ Coalition calling for more protection for Indigenous women, girls and Two-Spirit people.
We encourage you in your learning journey and to educate your children in the TRC Calls to Action.
We're committed to deepening our practice of reconciliation and the pursuit of justice, today and every day. Let's do this together, as a community and as a nation.